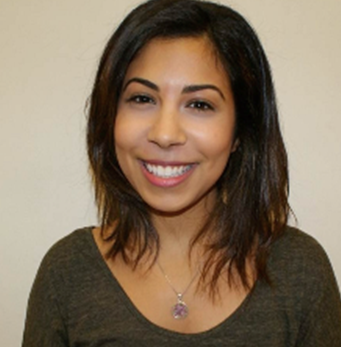 Christina Samy is a registered physiotherapist with the College of Physiotherapists of Ontario. She graduated from the University of Toronto with a Masters of Science in Physical Therapy in 2014. Prior to physical therapy, she completed a Bachelor of Science in Kinesiology at York University in 2012.
Her clinical experiences are wide ranging; comprising of medical acute care, inpatient rehab, and orthopedic and neurological private practice. She is especially interested in working with the neurological population and went on to expand her clinical expertise in treating individuals with neurological dysfunction including stroke, brain injury, multiple sclerosis and Parkinson's. She is trained in Neurodevelopmental Theory (NDT) and Bobath approaches to rehabilitation as well as in principles of CIMT for the upper and lower extremities. She is also certified in level 1 manual therapy, level 1 acupuncture (Acupuncture Canada), Keniso-taping, KSRD robotics and Bioness functional electrical stimulation devices.
Christina has teaching experience, having worked as a peer facilitator during her Masters of Physical Therapy at UofT, where she mentored first year physical therapy students with practical and theoretical principles. She has also participated in various teaching opportunities with the OIEPB bridging program, where she has worked with internationally trained therapists helping them prepare for their PCE.
She recognizes the importance of creating an effective learning environment that is tailored to each person's learning needs. She is looking forward to working with and learning from her students!