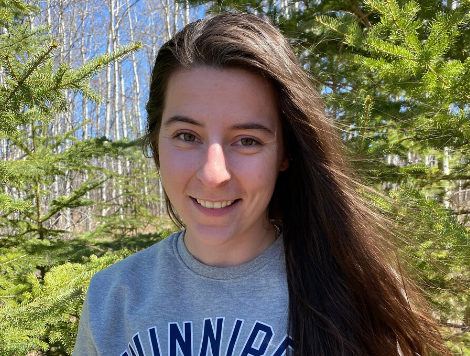 Alexandrea graduated from the University of Manitoba with her Masters of Physical Therapy in 2019. Prior to that, she graduated from the University of Manitoba with a Bachelors of Kinesiology with a minor in Psychology in 2017. She is currently working at a private clinic in a rural setting where she treats clients with both orthopedic and neurological conditions. While in school, Alexandrea's clinical placements included pulmonary rehab, pediatric inpatient, orthopedic outpatient, and medical & surgical inpatient wards.
Alexandrea's passion for teaching comes from a lifelong love of learning. She finds it very rewarding to help people understand tough concepts and to help improve their comprehension on difficult subjects. With a background in coaching alpine skiing and volleyball, Alexandrea's teaching style includes visual, kinaesthetic, and auditory methods.
Alexandrea likes to keep a work/life balance by spending time with her family, friends and pets, running, road cycling, Crossfit, playing guitar, and travelling the world.