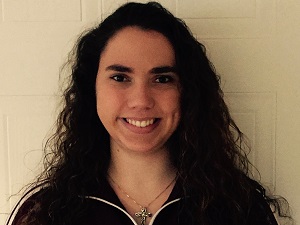 Carmelle graduated with a Master's degree in Physiotherapy from the University of Ottawa in 2016. In addition, she completed a Bachelor's degree in Human Kinetics with a minor in Psychology at the University of Ottawa in 2014.  She currently enjoys working in private practice, in both orthopaedic/sports injury and neurological fields. Furthermore, she has acquired a vast array of clinical experience throughout the completion of her degree, where she had the opportunity to work in various environments including orthopaedics, neurology, paediatrics, geriatrics, and acute care.
Carmelle loves to teach and has tutored several of her colleagues throughout the duration of her academic career, including those preparing to take the Canadian Physiotherapy Competency Exams. In addition to her academic experience, she has over 10 years experience teaching martial arts, and has volunteered as a swimming instructor for children with special needs. She has also worked with various sports teams and organizations including the University of Ottawa women's varsity hockey team, Tae E Lee Taekwondo, and Rugby Ontario.
In her own words: "Teaching is the most rewarding experience there is. I am very passionate about helping people discover their potential, achieve their goals, and find happiness and fulfillment in their lives and in their careers. There is nothing like helping someone overcome adversity, succeed, and live his or her dreams! I am immensely inspired by the impact physiotherapy can have on people, and love that I have the opportunity to help others become a part of this extraordinary profession!"
Carmelle is fluent in both English and French.